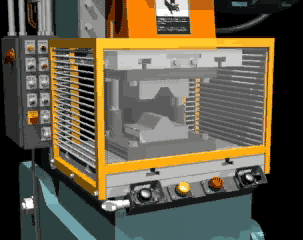 Other Services
APPRAISALS

With over 75 years of combined experience, the appraisers at Altman Machinery know machinery values. We know the market conditions, trends and other factors that can change valuations. Our vast experience gives us the advantage of greater knowledge and provides you with the security of the most accurate opinions of value in today's market.

Expert appraisals can be critical to your business planning and decision-making. Valuating machinery, whether for our own inventory or someone else's, is really our only business.

AUCTION & LIQUIDATION SERVICES

From small departments to multi-site plant closings, Altman Machinery has the experience of turning surplus equipment into needed capital. We can turn idle assets into cash, minimizing your company's time commitment while maximizing return. We explore and develop options that will meet your objectives. As an active participant in the liquidation or auction process, we use our infrastructure, database, vast expertise and proven marketing abilities to sell your idle assets.

For more information, click here to contact us, or if you would prefer to speak with us directly, please give us a call.